Trainee – Company Secretarial, Corporate Governance & Compliance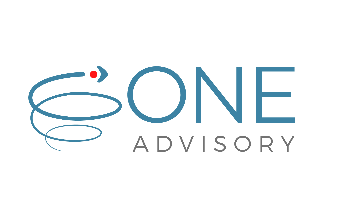 Recruiter
Location

City of London/from home
Starts
Closes
Job title

Trainee / Internship, Company secretarial assistant, Company secretary
About the company
ONE Advisory provides outsourced finance, company secretarial and advisory services, primarily to listed corporate clients from its City of London offices. ONE Advisory is sector agnostic and our clients span a wide range of industries, from food and drink to mining, from online retail to media, and from IT to building services. Founded in 2006, ONE Advisory's strength lies in the quality of our people. We invest heavily in our staff, providing opportunities to obtain enhanced professional qualifications. Our team comprises a mix of chartered governance professionals and trainees undertaking their qualifications.
About the role
As an Executive, with support from the team, you will be handling the day-to-day compliance and company secretarial duties of a portfolio of corporate clients, including:
attending clients' board and committee meetings, preparing meeting packs and writing minutes from the meetings.
advising on corporate governance matters under the corporate governance codes.
advising on compliance with company law.
completing filings with Companies House and maintaining company books.
general MAR and AIM compliance duties.
The successful candidate will be expected to be client facing from the outset and will be afforded significant client relationship responsibilities early in the role. Over time, the candidate will be expected to increasingly contribute to assisting ONE Advisory in fulfilling its corporate transaction mandates and become well versed in elements of corporate regulation, including the UK listing regime, the corporate governances codes, the Market Abuse Regulation and UK company law. The role will also provide an opportunity to get involved with business development and building relationships.
ONE Advisory funds its trainees' professional ICSA exam fees and provides paid study leave to support them in their training to become a fully qualified ICSA Chartered Governance Professional/Company Secretary.
The successful candidate will be expected to work in a hybrid model and be available to work from our offices for at least 3 days a week to enhance their training and development opportunities, and to develop their relationships with the team. There is the option to work from home for the remainder of the week if desired.
Essential skills
ONE Advisory is looking for an ambitious, career driven, graduate trainee looking to join our Company Secretarial, Corporate Governance & Compliance team. Accordingly, we are looking to recruit those with the following characteristics or skills:
excellent written and verbal communication skills
well organised
high level of attention to detail
entrepreneurial spirit
self-motivated and a team player
a strong interest in pursuing a career as a corporate governance professional
a degree in law, finance or another relevant subject (or relevant experience).
Desirable skills
Although not essential, experience or knowledge in the following areas would be advantageous:
working knowledge of the Companies Act 2006
working knowledge of the Listing Rules and/or AIM Rules
working knowledge of the UK Market Abuse Regulation
an understanding of the UK Corporate Governance Code and/or the QCA Code
experience with Companies House filings
experience of working with Blueprint
minute writing experience.
---
Similar searches: Trainee / Internship, Company secretarial assistant, Company secretary