Non-executive director/Trustee at Laurus Trust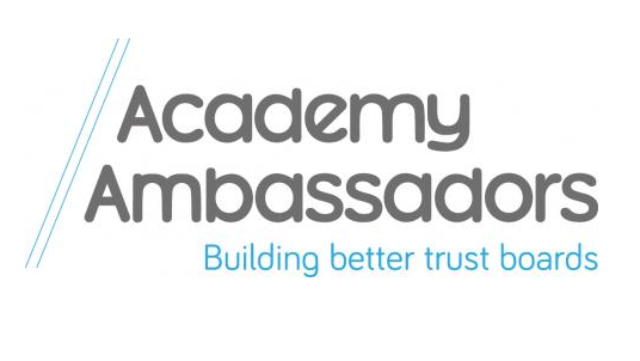 Recruiter
Location

Cheadle, Greater Manchester
Salary

Voluntary
Ref

JN -102021-4525
Starts
Closes
Could you be a Trustee in south Manchester? Laurus Trust seeks up to two non-executive directors to join its board. Board meetings are held at SK8 7JY when safe to do so.
The Academy Ambassadors programme brings the expertise of the business world onto boards at single-academy and multi-academy trusts (SATs and MATs). Academy trusts exist to improve the outcomes of young people. At the highest levels of governance, they need highly skilled individuals with a variety of experiences to hold executive leadership teams to account. Insights from a wide-range of backgrounds, ensure that boards are able to make informed choices on decisions that impact the lives of children and staff.
The Academy Ambassadors Programme is service funded by the Department for Education, to match senior business leaders with academy trusts looking to strengthen their boards. By working together, inspirational educationalists and talented business leaders can provide a better future for the next generation.
The opportunity
Laurus Trust seeks two non-executive directors/trustees with skills relating to HR, finance or marketing/PR, to broaden the existing impressive skillset of the board and help to guide the trust through its next phase of development. While further expansion is in the pipeline, the board now seeks to consolidate its approach and secure the outstanding quality of education to which it aspires for all pupils and students in a Laurus school. Trust board meetings are held at Cheadle Hulme High School, Cheadle Hulme when safe to do so.
The board seeks up to two business leaders with board level experience in
human resources or
finance at CFO level or
marketing/PR
Throughout your term of office you will be an active contributor to key board decisions. Specifically, in the next 12 - 24 months the trust's key focus areas will be:
Effectively managing the next phase of trust growth resulting from successful applications to open Free Schools and/or through existing schools joining the Laurus family and further strengthening the experience and expertise on the Trust Board and Local Academy Committees;
Successfully opening three new academic Sixth Forms in September 2023 with all available places filled and educational provision in place that will result in at least 70% of students going to a Russell Group University of their choice;
Navigating the current flux in the system with regard to the Initial Teacher Training market review and potential changes to the system and the implementation of the Early Career Framework and the reformed suite of National Professional Qualifications.
What's involved?
Board governance in education is a strategic, 'eyes on, hands off' commitment which typically involves attending c. six board meetings per year/6-7 hours' time per month.
You will be responsible for:
Ensuring clarity of vision, ethos and strategic direction
Holding executive leaders to account for the educational performance of the organisation and its pupils, and the effective and efficient performance management of staff; and
Overseeing the financial performance of the organisation and making sure its money is well spent
As an Academy Ambassador, you will join our ambassador network which provides resources, guidance, networking events and webinars to support you in your role.
All roles are pro bono.
People from diverse backgrounds are encouraged to apply.
What next?
Please register your interest now to be considered for the role.
When you select the option to Apply you will be redirected to the Academy Ambassadors webpage where you will find a full role specification with more details of the opportunity and the trust, including details of how to apply for the position.
Please be aware the closing date may change if we have received sufficient applications.