Trustee at Aquinas Church of England Education Trust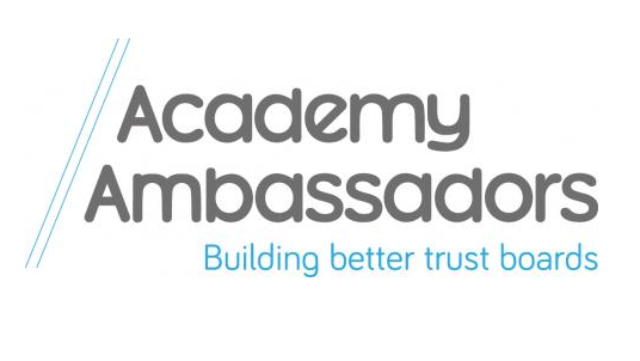 Recruiter
Location

Bromley, London
Salary

Voluntary
Ref

JN -112021-4571
Starts
Closes
Could you be a Trustee and Academy Ambassador in South London? Aquinas Church of England Education Trust seeks two non-executive directors/Trustees to join its board, with one of them assuming the role as board chair. Meetings are held at BR2 8HZ when safe to do so.
The Academy Ambassadors programme brings the expertise of the business world onto boards at single-academy and multi-academy trusts (SATs and MATs). Academy trusts exist to improve the outcomes of young people. At the highest levels of governance, they need highly skilled individuals with a variety of experiences to hold executive leadership teams to account. Insights from a wide-range of backgrounds, ensure that boards are able to make informed choices on decisions that impact the lives of children and staff.
The Academy Ambassadors Programme is service funded by the Department for Education, to match senior business leaders with academy trusts looking to strengthen their boards. By working together, inspirational educationalists and talented business leaders can provide a better future for the next generation.
The opportunity
Aquinas Church of England Education Trust is a multi-academy trust (MAT) which was formed in 2013 comprising 11 academies, situated in the London Borough of Bromley and East Sussex. Two of the schools are secondary and the remaining nine are primary. The schools range from a small rural primary to a large London secondary, from coastal community schools to sponsored academies. They represent a variety of socio-economic backgrounds and ethnicities. Two of the academies are sponsored and both have improved which the trust anticipates will be recognised at the next inspection. All other academies are either Good or Outstanding; this also applies to the Statutory Inspection of Anglican and Methodist School (SIAMS) in relation to their faith designated academies. The trust operates with a budget of £28 million and currently employs 800 members of staff across its schools, with a total cohort of 4,549 students
The board seeks two business leaders with board level experience in:
Strategic Education Leadership
Chairing at board level
Throughout your term of office (typically 4 years, but this may vary between trusts), you will be an active contributor to key board decisions. Specifically, in the next 12 - 24 months the trust's key focus areas will be:
Education - To ensure the loss of learning pupils have experienced during the period of the pandemic is recovered and their wellbeing is safeguarded.
Growth - To develop the trust's strategy for on-going expansion and ensure that this is done safely and does not jeopardise the current academies. Increasing pupil numbers on roll.
Capacity - To ensure the trust builds its capacity to support future growth through its resources in terms of people, estates and finances.
What's involved?
Board governance in education is a strategic, 'eyes on, hands off' commitment which at Aquinas Church of England Education Trust involves attending c. six board meetings, and 4 sub-committee meetings per year, amounting to approx. 10hours' time per month.
You will be responsible for:
Ensuring clarity of vision, ethos and strategic direction
Holding executive leaders to account for the educational performance of the organisation and its pupils, and the effective and efficient performance management of staff; and
Overseeing the financial performance of the organisation and making sure its money is well spent
As an Academy Ambassador, you will join our ambassador network which provides resources, guidance, networking events and webinars to support you in your role.
All roles are pro bono.
People from diverse backgrounds are encouraged to apply.
What next?
Please register your interest now to be considered for the role.
When you select the option to Apply you will be redirected to the Academy Ambassadors webpage where you will find a full role specification with more details of the opportunity and the trust, including details of how to apply for the position.
Please be aware the closing date may change if we have received sufficient applications.