Trustee/Non-executive Director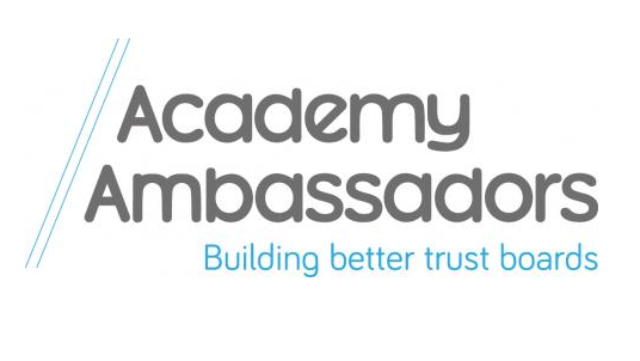 Recruiter
Location

Stratford, London
Salary

Voluntary
Ref

JN -112021-4526
Starts
Closes
This is an opportunity to contribute to the community within east London by becoming an Academy Ambassador at Stratford School Academy. Board meetings are held at E7 9PR when safe to do so.
The Academy Ambassadors programme brings the expertise of the business world onto boards at single-academy and multi-academy trusts (SATs and MATs). Academy trusts exist to improve the outcomes of young people. At the highest levels of governance, they need highly skilled individuals with a variety of experiences to hold executive leadership teams to account. Insights from a wide-range of backgrounds, ensure that boards are able to make informed choices on decisions that impact the lives of children and staff.
The Academy Ambassadors Programme is service funded by the Department for Education, to match senior business leaders with academy trusts looking to strengthen their boards. By working together, inspirational educationalists and talented business leaders can provide a better future for the next generation.
The opportunity
The Stratford School Academy is a single academy trust (SAT) based in Stratford, east London. It caters to secondary-phase (11-16 years) and routinely admits 300 students per year but the school is very popular and thus heavily oversubscribed. The board seeks to recruit two new trustees/non-executive directors possessing finance, HR or general business skills. The trust operates from its site at Upton Lane, Forest Gate, London, E7 9PR. Meetings will be held virtually for the immediate future, pending further changes in the national and local Covid situation.
The board seeks two business leaders with board level experience in
financial management and/or

hr and/or

non-executive/trustee and/or

corporate governance and/or

strategic leadership
The trust has recently commissioned an external review of governance (ERG), the first since becoming an academy. The Chair is keen to develop all levels of leadership and ensure that governance is both compliant and works to support the high ambitions of leadership held by the executives. The board also intends to build further capacity, hence the intention to appoint new trustees.
The school has performed well in terms of standards of attainment and is financial prudence has provided a suitable cushion to mitigate unexpected risks. There are no immediate plans to consider mergers with other trusts but the board may consider this when appropriate. Adding new trustees will allow some additional scrutiny and challenge to ensure high standards are maintained.
What's involved?
Board governance in education is a strategic, 'eyes on, hands off' commitment which typically involves attending c. six board meetings per year/4-5 hours' time per month.
You will be responsible for:
Ensuring clarity of vision, ethos and strategic direction
Holding executive leaders to account for the educational performance of the organisation and its pupils, and the effective and efficient performance management of staff; and
Overseeing the financial performance of the organisation and making sure its money is well spent
As an Academy Ambassador, you will join our ambassador network which provides resources, guidance, networking events and webinars to support you in your role.
All roles are pro bono.
People from diverse backgrounds are encouraged to apply.
What next?
Please register your interest now to be considered for the role.
When you select the option to Apply you will be redirected to the Academy Ambassadors webpage where you will find a full role specification with more details of the opportunity and the trust, including details of how to apply for the position.
Please be aware the closing date may change if we have received sufficient applications.