Trustee at Blessed Edward Bamber Catholic Multi Academy Trust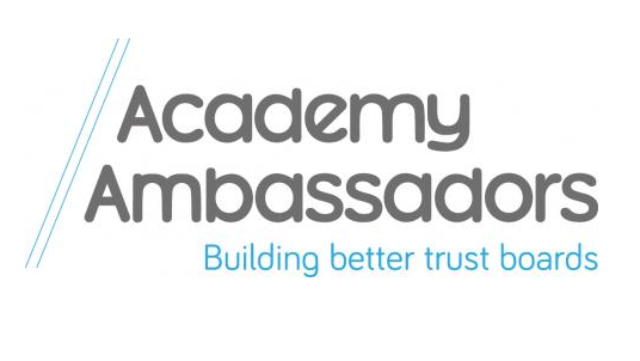 Recruiter
Location

Blackpool, Lancashire
Salary

Voluntary
Ref

JN -112021-4573
Starts
Closes
This is an opportunity to contribute to the community within Blackpool, Lancashire by becoming an Academy Ambassador at Blessed Edward Bamber Catholic Multi Academy Trust.
The Academy Ambassadors programme brings the expertise of the business world onto boards at single-academy and multi-academy trusts (SATs and MATs). Academy trusts exist to improve the outcomes of young people. At the highest levels of governance, they need highly skilled individuals with a variety of experiences to hold executive leadership teams to account. Insights from a wide-range of backgrounds, ensure that boards are able to make informed choices on decisions that impact the lives of children and staff.
The Academy Ambassadors Programme is service funded by the Department for Education, to match senior business leaders with academy trusts looking to strengthen their boards. By working together, inspirational educationalists and talented business leaders can provide a better future for the next generation.
The opportunity
A three-school academy trust comprising two primary and one secondary school, based in Blackpool, East Lancashire, The Blessed Edward Bamber Catholic MAT was established in 2014 by the Diocese of Lancaster and now serves nearly 1,700 young people, with 214 staff and an annual budget of c/£10mn. Due to some recent changes in the makeup of the trust and imminent plans for growth and expansion, the trust is aiming to enhance and strengthen its governance arrangements: it now seeks to recruit up to three trustees/non-executive directors possessing skills in finance, strategic leadership and/or growth management. Board meetings are held St. Mary's Catholic Academy, FY3 7EQ when safe to do so.
The board seeks up to three business leaders with board level experience in
financial management and/or
strategic leadership and/or
growth management
Throughout your term of office (typically 4 years, but this may vary between trusts), you will be an active contributor to key board decisions. Specifically, in the next 12 - 24 months the trust's key focus areas will be:
Growth and expansion as the trust develops in line with the Bishop of Lancaster's vision for academisation;
Supporting new schools as they join the trust and maintaining financial stability, particularly of small schools;
Maintaining high standards in the quality of education as the trust increases in size.
What's involved?
Board governance in education is a strategic, 'eyes on, hands off' commitment which typically involves attending c. eight board meetings per year/2-4 hours' time per month.
You will be responsible for:
Ensuring clarity of vision, ethos and strategic direction
Holding executive leaders to account for the educational performance of the organisation and its pupils, and the effective and efficient performance management of staff; and
Overseeing the financial performance of the organisation and making sure its money is well spent
As an Academy Ambassador, you will join our ambassador network which provides resources, guidance, networking events and webinars to support you in your role.
All roles are pro bono.
People from diverse backgrounds are encouraged to apply.
What next?
Please register your interest now to be considered for the role.
When you select the option to Apply you will be redirected to the Academy Ambassadors webpage where you will find a full role specification with more details of the opportunity and the trust, including details of how to apply for the position.
Please be aware the closing date may change if we have received sufficient applications.