Non-executive director/Trustee at The De Curci Trust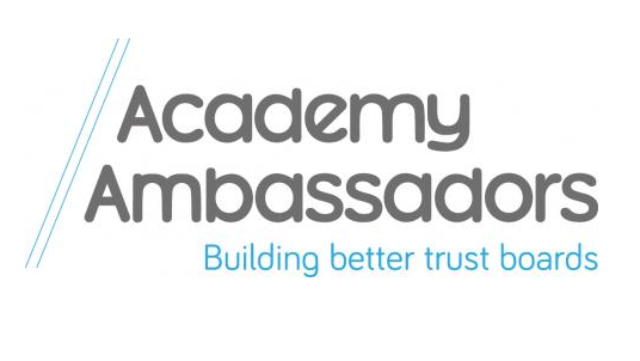 Recruiter
Location

Portsmouth, Hampshire
Salary

Voluntary
Ref

JN -112021-4577
Starts
Closes
The De Curci Trust in Portsmouth seeks a non-executive director/Trustee with change management and corporate/charity governance experience to join its board. Board meetings are held at PO6 1QY when safe to do so.
The Academy Ambassadors programme brings the expertise of the business world onto boards at single-academy and multi-academy trusts (SATs and MATs). Academy trusts exist to improve the outcomes of young people. At the highest levels of governance, they need highly skilled individuals with a variety of experiences to hold executive leadership teams to account. Insights from a wide-range of backgrounds, ensure that boards are able to make informed choices on decisions that impact the lives of children and staff.
The Academy Ambassadors Programme is service funded by the Department for Education, to match senior business leaders with academy trusts looking to strengthen their boards. By working together, inspirational educationalists and talented business leaders can provide a better future for the next generation.
The Opportunity
Created in Portsmouth in April 2017, the De Curci Trust comprises three local schools: Solent Infant School, Solent Junior School and Springfield School (secondary). All three schools were rated 'Good' in their most recent Ofsted inspections. Academic results have been sound, with KS2 and GCSE attainment generally being in line with or above national averages. The trust academies are located in the communities of Cosham, Drayton and Farlington, a few miles north of Portsmouth City centre. The number of pupils studying English as an Additional Language (EAL) is below national averages; and while the number of pupils in receipt of the pupil premium is lower than the national average, this has shown a marked increase over recent years as the local demographic has changed. Similarly, the secondary school now has more children with Special Educational Needs and Disabilities (SEND) than the national average.
The impact of the COVID-19 pandemic has been significant on pupils' learning and welfare, and on school operations, and responding proactively to these challenges over the short and medium term is a trust priority. As a successful trust, The De Curci Trust is committed to leading school improvement within its own organisation and across the wider school system. There is a shared vision of promoting high aspirations and achieving excellent outcomes for all the trust's learners, and schools are inclusive and exist to serve the children who live in the locality. The trust also recognises that its academies are different and have unique identities; its current approach is to allow schools to determine their own routes to excellence within the context of their own community.
The trust employs 248 staff to support over 1700 learners across its 3 sites, with a budget of approx. £9m.
The board seeks one business leaders with board level experience in:
Change Management
Corporate/Charity Governance
The De Curci Trust is eager to appoint a non-executive director with corporate governance experience from either the private, public or third sectors. Applications from individuals with experience leading a growing business or division within a business would be particularly welcomed as would those from a legal, IT or compliance background.
Throughout your term of office (typically 4 years, but this may vary between trusts), you will be an active contributor to key board decisions. Specifically, in the next 12 - 24 months the trust's key focus areas will be:
Financial and Resource Management - While the trust's financial position is stable, this has been achieved through reducing provision over time, which has inevitably had an impact upon the schools' work. The ongoing and effective management of resources remains a key issue as does securing funding to improve older buildings and improve facilities, including IT infrastructure and security.
Recruitment and Retention - The recruitment, retention and professional development of staff to high quality teaching and learning is an important factor in the trust's future plans. Teacher recruitment is a challenge locally, notably at secondary level.
Educational Outcomes - The trust aims to maintain the high quality of pupil's educational outcomes, improving progress at KS2 and KS4 and 'closing gaps' between learner groups.
What's involved?
Board governance in education is a strategic, 'eyes on, hands off' commitment which at The De Curci Trust typically involves attending seven board meetings per year, amounting to an expected 2.5 hours' time per month.
You will be responsible for:
Ensuring clarity of vision, ethos and strategic direction
Holding executive leaders to account for the educational performance of the organisation and its pupils, and the effective and efficient performance management of staff; and
Overseeing the financial performance of the organisation and making sure its money is well spent
As an Academy Ambassador, you will join our ambassador network which provides resources, guidance, networking events and webinars to support you in your role.
All roles are pro bono.
People from diverse backgrounds are encouraged to apply.
What next?
Please register your interest now to be considered for the role.
When you select the option to Apply you will be redirected to the Academy Ambassadors webpage where you will find details of how to apply for the position.
Please be aware the closing date may change if we have received sufficient applications.