Trustees (up to 4) - Nottingham Castle Trust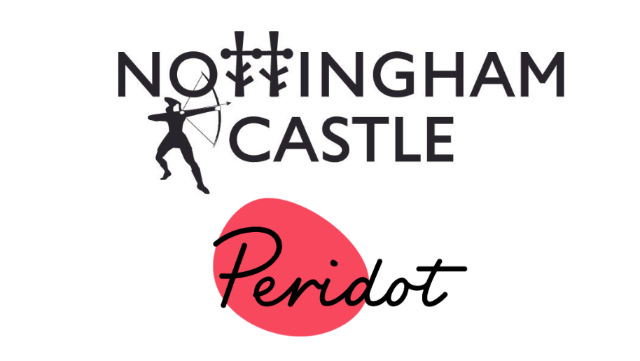 Recruiter
Location

Nottingham
Salary

Unremunerated with reasonable expenses paid
Starts
Closes
Job Category

Trainee / Internship
Job Type

Part time
Number of positions: 4
Time Commitment: 1-2 days per month

An exciting opportunity to join the board of Nottingham Castle Trust and help create an international visitor attraction bringing 1,000 years of history and creativity to life through innovative events and programmes.
Nottingham Castle Trust was incorporated as a charity in 2018 and established to oversee the strategic and financial sustainability of Nottingham Castle which reopened in June 2021 after a transformative £30m refurbishment project.

We were established to manage the Castle to become an international visitor attraction that celebrates the history of the Castle and City and the legend of Robin Hood, through exciting and innovative visitor and educational events and programmes.

The Castle is much more than an iconic landmark and historical site. It's a living, breathing museum, which follows and protects Nottingham's rich social and creative history. We are committed to helping preserve our cultural and historic heritage so that visitors from around the world will enjoy the castle for many generations to come.

During 2021, we faced a number of challenges, and continue to do so, but in order for us to be better and to realise the vision for the Castle to evolve into a world-renowned visitor attraction, we need a highly effective and committed Board to support the Castle to be an outstanding success. We wish to recruit new people to the Board, who will bring a fresh perspective, and who can contribute to a strategic, cohesive, diverse, and effective Board.

This is a fantastic opportunity to make a difference to the Castle, the Nottingham community and future of the city. In particular we are looking for up to four people who bring a range of strategic skills including, senior commercial experience in visitor attraction, strategic finance, legal, marketing, communications, digital and governance. Overall, we are looking for people to join us who have enthusiasm, commitment, and a passion to support the Castle for Nottingham and its people.

The time commitment is 1-2 days per month, to include attending board meetings currently every 6-8 weeks, held in the afternoon for around 90 minutes, participation on a committee, either Finance or Risk and Audit, an annual strategy away day, reading and preparation, attendance at events and occasional interaction with the executive team. The term of office is 3 years with an option to be reappointed for one more 3-year term.

By becoming a Trustee of Nottingham Castle Trust, you can have an impact on our organisation and the opportunity to influence key decisions at a critical time in our development. You will develop knowledge of the charity and cultural sectors and develop your leadership skills. You will have the unique opportunity to support the Castle at a key point in its history.

We would love to hear from you if you believe you have the skills required and if you care about Nottingham Castle and its impact on our communities and city and if you have the time to dedicate to being a Trustee. We are keen to encourage applications from diverse backgrounds and experiences, including people from ethnic minority backgrounds and LGBTQIA+ and Disabled candidates. If you are interested in learning more, please contact our advising consultants at Peridot Partners.

Closing date: Monday 27th June 2022

Please click 'Apply' to be directed to the Peridot Partners website and contact the advising consultant for further information about this role.
---
Similar searches: Trainee / Internship, Part time