Governance Officer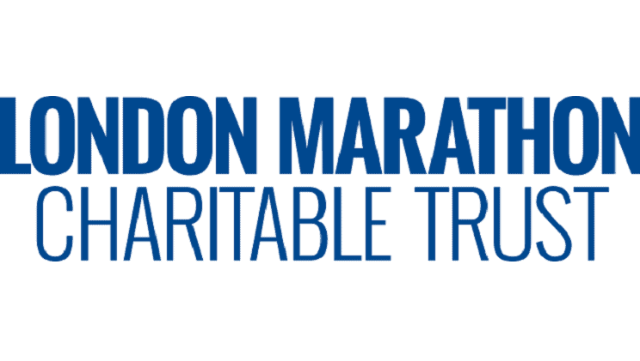 Recruiter
Location

Hybrid working, London SE1
Salary

£30,000 pro rata
Starts
Closes
Job Category

Trainee / Internship, Company secretarial assistant, Governance officer/assistant
Job Type

Part time
Reporting to: Interim Head of Governance
Contract: 0.6 FTE / 24 hours per week
Location: Hybrid working, London SE1
Salary range: £30,000 pro rata (with Professional membership fee reimbursement)
Holiday: 25 days pro rata plus bank holidays and Christmas shutdown
Key relationships: LMCT and LME Chairs, Executive Director, LMCT staff, LME Executive Directors

An opportunity for a someone who is looking to pursue a career as a company secretarial/governance professional to join a small and busy secretariat to provide corporate governance and company secretarial administration and support to ensure the overall smooth and efficient running of the London Marathon Group governance structure. We are seeking a motivated and confident individual with excellent communication and organisational skills, who will bring enthusiasm, energy and flexibility to the role and commitment to developing a career within the company secretarial field whilst undertaking relevant professional qualifications.

Job Benefits:

In return, you will gain valuable company secretarial experience, with scope to develop the role, and you will be supported with your professional development.

Job Purpose:

The role will require the employee to develop an understanding of company secretarial and governance principles and best practice and contribute to providing an efficient governance service at the London Marathon Group.

About The Trust:

The London Marathon Charitable Trust (The Trust) is an independent grant-making charity and is the sole shareholder of its world-renowned trading subsidiary, London Marathon Events Ltd (LME). Together the two organisations (the Group) share a vision of Inspiring Activity and work to tackle barriers to activity in all ages and demographics across the UK.

When Chris Brasher and John Disley created the London Marathon in 1981, their vision was to inspire people to become active and to generate funds to provide grants for sport and recreational facilities. They created The Trust as the parent charitable company and sole shareholder of what is now LME to enable the surplus from the London Marathon, and all future events, to be passed as corporate gift aid to The Trust. The Trust funds initiatives that enable people to become and remain physically active, regardless of age, gender, ability, race or background.

LME is the world-leading events company which organises mass participation events every year including the London Marathon, the world's greatest marathon and the biggest one-day annual fundraising event on the planet. LME has grown into a £38 million business and each year passes it surplus to The Trust through corporate Gift Aid.

The success of LME's portfolio of running, cycling, and swimming events has enabled The Trust to award grants totalling more than £90 million to over 1500 projects across the UK, making The Trust one of the UK's major charitable funders of initiatives to encourage people to take part in physical activity.

Key Responsibilities:
Scheduling and organising Board and Committee meetings:
1) Preparation of meetings including: meeting room bookings, invitations, apologies, refreshments, drafting Agendas, contribution to drafting certain meeting papers and reports, collating and circulating Meeting Packs using Board Effect online portal
2) Drafting the minutes template in advance of and Minutes and Action Lists after meetings and circulating the final draft of Minutes
3) Monitor Action Lists: identify actions to be completed before the next meeting and inform and, where necessary, chase action holders
Supporting the interim Head of Governance and LMCT Executive Director on governance-related projects and tasks
Organising events and social events for Trustees
General company secretarial duties:
1) Preparing materials for online filings at Companies House and the Charity Commission
2) Familiarisation and, where necessary, reorganisation and maintaining statutory and operational files;
3) Organise digital signatures of Minutes and other documents including the backlog of virtual meetings held during the pandemic
4) Liaise with Finance, Comms, People, IT, Ops and other departments
5) Learn and implement best practice in relation to charity governance and company secretarial responsibilities
Involvement and contribution to group meetings and activities
Liaising with the Finance Team to process invoices and expenses
Skills & Qualifications:
Drive and commitment to complete the Chartered Governance Institute (previously ICSA) qualification (if not already completed).
An interest in the charitable and sporting sectors.
Strong verbal and written communications skills, accuracy, and attention to detail, especially in written work.
The ability to build relationships and communicate effectively with people at all levels.
Computer literate with an excellent knowledge of the Microsoft Office suite, including Word (extensive formatting experience) and Excel, and relevant software including a desire to learn new systems, such as the Online Board & Committee meeting pack portal
A team player with the ability to take the initiative and work independently.
Friendly, flexible and adaptable.
What we Offer
A rewarding role with on-the-job training.
Professional membership fee reimbursement
A charity to be proud to work for.
Inspiring organisational culture and values.
Flexible ways of working (currently a hybrid working model).
An opportunity to make a positive difference to society.
Involvement in delivering LME's inspirational mass participation events.
Other benefits:
£480 annual wellbeing allowance.
Personal health insurance.
Excellent employer pension contributions.
On-site bike storage and showers.
Equal Opportunity Policy Statement

The Company is fully committed to providing equality in the workplace and all opportunities for, and during employment, will be afforded to individuals fairly and irrespective of age, disability, gender, gender reassignment, marital or civil partnership status, pregnancy or maternity, race including colour, ethnic or national origins and nationality, religion or belief, or sexual orientation.
---
Similar searches: Trainee / Internship, Part time, Company secretarial assistant, Governance officer/assistant