Governance Professional - early career role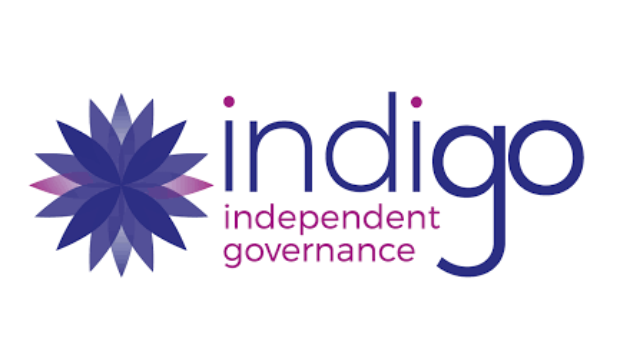 Recruiter
Location

Leigh on Sea, Essex
Salary

Competitive
Starts
Closes
Job Category

Trainee / Internship, Company secretarial assistant, Governance officer/assistant
About Indigo

Indigo Independent Governance is an independent specialist provider of corporate governance and company secretarial services to listed and large private companies, many of which are household names.

Indigo is going through an exciting growth phase and is seeking an aspiring Governance Professional to join the team and help support our growing client base.

More information about Indigo can be found at https://indigogovernance.com/

We offer a competitive salary, bonus arrangement, professional qualification support and other benefits.

Why join Indigo?
You are keen to pursue a career in corporate governance
You are committed to working towards a professional qualification
You value the opportunity to work on diverse projects across different sectors
You want to be able to showcase your growing knowledge and skills
You value being an integral part of the team within a dynamic, growing business.

Role overview

Working at our offices in Leigh on Sea and sometimes attending at client offices, this is a role for someone looking for an entry or early-stage position to develop their corporate governance and company secretarial career.
Working with your colleagues and a range of clients from the private and listed sectors, in this varied role you will:
ensure our clients' compliance needs are met, whether that is the requirements of the listing rules, market abuse regulations or Companies Act matters
support our clients' businesses by accurately maintaining their statutory records and completing their Companies House filings on time
provide assistance to our clients' boards by preparing agendas, and producing and distributing board papers,
learn the skills of minuting formal meetings, with early opportunities to attend client board and committee meetings to support experienced colleagues
assist on a wide range of transactions and projects, from changes to a company's structures and board to complex corporate actions
contribute flexibly to our team, taking advantage of the opportunities you will be given to stretch yourself and learn new skills and knowledge.

Attributes

As a trusted member of our team, you will be expected to demonstrate the following attributes:
professionalism - you will ensure that, through the high standards you demonstrate in your work, you exemplify the drive for excellence and ethics that underpins our company values
expertise – you are keen to develop your knowledge, both by pursuing a professional qualification to become a Chartered Governance Professional and by taking advantage of other formal and informal learning opportunities
relationship development - you will actively engage with our clients, demonstrating Indigo's commitment to delivering outstanding service
communication - when dealing with clients and colleagues, you will be a good communicator, both oral and in writing, presenting your ideas, recording meeting proceedings and preparing board papers and reports accurately and with clarity
organisation and accuracy – you will be skilled at managing your time well, working to deadlines and keeping track of various tasks to ensure that they are all completed thoroughly, to the required standard and at the right time
teamwork – you will work collaboratively and constructively with clients and colleagues to achieve their and our objectives
internal compliance - you will comply with our internal policies including those regulating our anti-money laundering responsibilities, data protection, confidentiality, time recording/billing practices and health & safety procedures.

Skills and experience
We are looking for someone with the following skills, experience and qualifications:
numerate and able to prepare written work, to the highest standard
computer literate with a good working knowledge of MS Office, specifically Word, Excel and PowerPoint, and a willingness to acquire proficiency in Adobe Acrobat and our specialist entity management and board portals
educated to at least A' Level (or equivalent) standard. A degree, particularly in law, would be beneficial but we are more interested in your enthusiasm to develop your career in corporate governance than your existing knowledge of company law
we are a client-facing business and therefore experience of working in a customer-focussed role would be beneficial

If you would like to find out more about joining our friendly team at this exciting time, and make an application, please contact David Gracie, Director & Co-Founder, via our 'Apply' button.
---
Similar searches: Trainee / Internship, Company secretarial assistant, Governance officer/assistant