Company Secretarial Assistant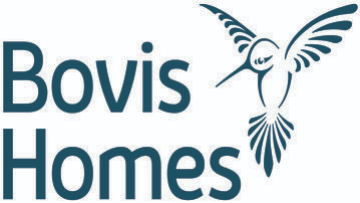 Recruiter

Bovis Homes PLC
Location

Kings Hill
Salary

Competitive Salary
Ref

(DTB00729)
Starts
Closes
Job title

Company secretarial assistant, Assistant company secretary
Job type

Full time
Company Secretarial Assistant
About Us
Bovis Homes is one of the UK's leading PLC home builders, managing the full range of development activities, from the purchasing of the land through to the building and selling of their homes on the open market.
We currently have an exciting opportunity for a Company Secretarial Assistant to join the team at our Kings Hill office.
The Role
As Company Secretarial Assistant you will support in the provision of a comprehensive and professional company secretarial service to the Group, ensuring that all statutory, corporate and other regulatory compliance requirements are met and that information required by the PLC Board and Executive Leadership Team is timely, accurate and well presented.
You will assist with the administration of the Group's share schemes by maintaining records, preparing documentation, communicating with staff and providing advice on the operation of schemes
You will also provide support with the annual launch of the SAYE scheme and assist with the maturities process.
You will also provide occasional assistance to the Group's Insurance Manager in administration of the Group's insurance program, renewals process and claims management.
Your Main Responsibilities
Working alongside the team in ensuring compliance with company legislation, the UKLA Listing Rules, the Corporate Governance Code and other regulatory requirements.
Assisting with the preparation and release Stock Exchange announcements as required, ensuring that they are accurate and complete in accordance with DTR requirements.
Assist the preparation of the Annual Report and Accounts, ensuring that associated deadlines and timescales are met.
Providing occasional support to the Insurance Manager with the Group insurance policy renewals and claims management.
Assisting in the preparation for and organisation of the AGM and provide organisational support at the AGM.
Assisting in the preparation of Main Board and Committees and Executive Leadership Team papers.
Support with maintaining the Group's statutory records and minute books.
Support with Managing the Group's authorised signatory lists
Liaise with the Group's Registrars, external auditors and external advisors as necessary.
About You
Strong planning and organisational skills
Patience with the ability to remain calm under pressure
Excellent communications skills
Well informed with current compliance and legislative requirements
Preferred qualifications and experience
ICSA or ACIS qualified
Relevant experience within a listed company
A good working understanding of share schemes
Experience of Companies House filings and RIS announcements

What You Will Get In Return
Competitive salary and discretionary bonus
26 days holiday per complete year, plus bank holidays
Occupational Sick Pay Scheme
Group Personal Pension Plan/Life Assurance
Private Medical Insurance & Voluntary Dental Scheme
Option to join the Group Share Schemes
Bovis Homes operates a Preferred Supplier List (PSL) for recruitment agencies. We do not accept unsolicited CVs from agencies who are not part of our current PSL. Any CVs submitted to any employee of Bovis Homes by a third party agency and/or search firm without a valid written and signed agreement will become a sole property of Bovis Homes.
---
Similar searches: Full time, Company secretarial assistant, Assistant company secretary