Assistant Company Secretary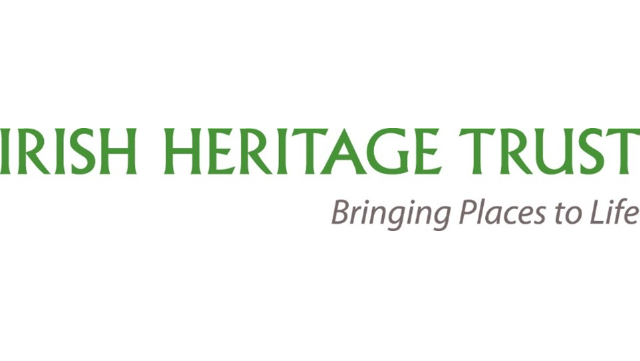 Recruiter
Location

Dublin
Salary

€38,500 FTE
Ref

Assistant Company Secretary
Starts
Closes
Job title

Assistant company secretary
REPORTS TO: Chief Executive Officer, The Irish Heritage Trust
LOCATION: 11 Parnell Square, Dublin 1 (remote working is currently in operation)
CONTRACT TYPE: Part-time, 20 hours per week
SALARY: €38,500 FTE

THE IRISH HERITAGE TRUST – WHO WE ARE AND WHAT WE DO:

Established in 2006, The Irish Heritage Trust CLG ("IHT") is an independent not-for-profit which cares for, protects and brings to life a variety of historic houses, gardens and parklands in Ireland, in a financially sustainable manner, while developing innovative visitor experiences at these beautiful places: Fota House & Gardens (Cork); Johnstown Castle Estate, Museum & Gardens (Wexford); and Strokestown Park & The National Famine Museum (Roscommon).
Our guiding motto is "People, Place, Participation" and we engage with and connect individuals and communities to these special places through participation including membership, events and a vibrant volunteering programme.
At Irish Heritage Trust, we are passionate about bringing benefit to local communities and businesses through tourism, employment and a growing volunteering programme. As we continue to share these wonderful properties in meaningful ways, we believe that they will not only survive but thrive for future generations to enjoy.
The IHT is a registered charity and is governed by a board of voluntary directors, which oversees the implementation of the Trust's strategy and mission, and is responsible for managing risk. A number of board committees support the governance structure, providing expertise and guidance in particular aspects of the IHT's work to the executive team. The Trust has developed a shared authority approach to the management and development of properties in its care and actively engages with strategic partners, both private and public bodies, in undertaking its work.
We are a 70-strong team of skilled, enthusiastic people, supported by an incredible team of approximately 270 volunteers, with the ability to work independently where required, while also contributing to the success of wider projects and initiatives. We have embarked on a number of very exciting conservation, refurbishment and development programmes at our properties and are committed to developing environmental sustainability at all Trust properties.

Diversity is at the heart of our heritage and identity. At Irish Heritage Trust, we are committed to creating an inclusive culture that respects and represents many different cultures, backgrounds and viewpoints.

WHAT WE NEED FROM YOU:
Working closely with the CEO, the successful candidate will be required to manage the end-to-end Company Secretarial function for the IHT in relation to the following:
Board Meetings and AGM of the IHT Board
Meetings of all IHT Committees of the Board
Project Steering Committees for capital projects being managed by IHT
Strategic Partner Meetings between IHT and key property stakeholder partners (typically quarterly frequency)
Board, Committee and Strategic Partner meetings are typically held in accordance with pre-agreed schedules and are key contributors to strategy and its implementation by the executive. As such, the role of Assistant Company Secretary is an important appointment in a fast-growing and dynamic organisation like IHT.
Key elements of your role will include:
Ensuring that the company secretarial function of IHT is delivered to consistently high professional standards and in a manner that safeguards the reputation of IHT.
Working with the CEO to ensure that all board, committee and strategic partner meeting schedules are planned ahead, agreed and confirmed with all relevant stakeholders and that associated deliverables are scheduled accordingly.
Engaging with IHT's Dublin based team and the General Managers at its various properties to ensure timely and effective contributions to board, committee and strategic partner meetings and clear communication in relation to follow-up actions.
Proactively working with the CEO to develop and improve the Board and Committee processes, systems and control measures.
Preparing agendas, drafting or proofing papers and resolutions, preparing and collating board/committee packs, organising, attending and minuting Board and Committee meetings.
Maintaining and managing a schedule of agenda items and actions arising in respect of all Board, Committee and Strategic Partner meetings and follow up with action holders.
Ensuring the corporate governance and administration of the IHT complies with all the statutory requirements of the Companies Act 2014 as well as the Charities Governance Code
Managing all statutory and filing requirements on behalf of IHT and related internal processes, including ensuring all annual returns, filings and registrations are accurate and made on time.
Ensure the maintenance of all statutory records and company registers for the IHT.
Ad hoc projects as required.
THE SKILLS/EXPERIENCE YOU WILL NEED:

Essential Qualifications:
Minimum of 3 years' experience in a company secretarial position with solid knowledge of governance standards and practices.
ICSA qualified would be an advantage.
Experience taking and compiling minutes of meetings.
Familiarity with a board pack production software or system.
Excellent IT skills.
Required Competencies/ Attributes:
Excellent organisation and planning skills.
Positive, collaborative approach to achieving goals which require the input of others.
Strong and confident oral and written communication skills.
Excellent attention to detail and a focus on accurate, quality work that delivers an impact.
Ability to work independently while managing multiple demanding initiatives and priorities.
This position is a part-time role. Working hours can be agreed to suit the successful candidate, while ensuring that (s)/he can demonstrate the flexibility to meet the requirements of the role including attendance at all Board, Committee and Partnership meetings.

SELECTION PROCESS:

Selection for appointment will be by means of a competitive interview conducted by a panel established by The Irish Heritage Trust. The criteria for selecting candidates to be called for interview will be the requirements of the position as set out in this job description. The selection will involve a two-stage interview process.

The closing date for applications is Monday 19th April 2021.
---
Similar searches: Assistant company secretary