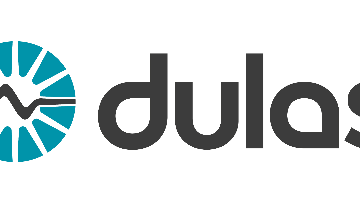 Recruiter
Location

Mid-Wales & Scotland
Salary

£6,300.00 per annum - 30 days
Ref

232
Starts
Closes
Job title

Company secretary
Job type

Part time
Job Purpose:
As set out 2.14 and 2.15 of the Company Articles, the Company Secretary shall uphold the Vision and Values of the Company as a worker-governed business and act in the role of secretary to Members Meetings, Quarterly Business Meetings and the Board of Directors.
The role will promote, sustain and achieve excellent corporate governance in the Company, and undertake the administration of formal legal compliance affairs as determined by the Companies Act and the Dulas Articles of Association.
The Company Secretary has a duty to guide and advise the Board on all governance matters and, through good governance, to support the Board to function effectively in accordance with their terms of reference. Increasing Member engagement in company matters in pursuance of worker governorship is deemed central to the role.
Key Accountabilities:
Undertake the formal administration of Company affairs by:-
Establishing and maintaining the details of the Company's registered office.
Maintaining the register of Members and monitoring changes in share ownership of the Company.
Maintaining, as the guardian, all Company statutory documents and records including (but not limited to) the Articles of Association, share certificates and stock transfers.
Filing annual returns at Companies House including Board reports and financial statements.
Reconciling Shareholder funds.
Promote, sustain and ensure excellent governance, compliance and internal control by:-
Providing advice and guidance to Executive and Non-Executive Directors on all matters of governance, legality, compliance and business conduct.
Helping to manage and reconcile conflicting views in relation to governance and compliance issues.
Ensuring that the Board of Directors is compliant in conducting its business in accordance with the legal and regulatory framework.
Helping to ensure that the Board of Directors, Quarterly Business Meetings, meetings and all committees remain effective and operate in accordance with its Terms of Reference.
Providing advice and support to Board Directors regarding the discharge of their statutory duties.
Supporting the Chair in evaluating the effectiveness of the Board of Directors.
Ensuring effective arrangements for the induction of Directors.
Promoting long term good governance through mentoring of a voluntary Deputy Co Sec drawn internally from the Members.
Act as an interface between the Board and the Members / Employees by:-
Working closely with the Board of Directors, Members Advisory Committee and Quarterly Business Meetings to ensure that effective Member relations and engagement are promoted and maintained.
Establishing mechanisms for Member engagement in Company affairs and maintaining a long term vision for worker ownership in the Company.
Active communications with Members.
Building effective working relationships with all Board members and those serving on the Members Advisory Committee, offering impartial advice and acting in the best interests of the Company.
Communicating with external stakeholders, such as Co-ops UK, as the first point of contact.
Plan and prepare Board, Committee and general meetings such as an AGM or QBMs by:-
Liaising with board and committee members to book meetings
Preparing agendas and collate and distribute papers for Board and committee meetings
Taking minutes at board and committee meetings and ensure they are agreed within defined timescales, and subsequently published on the company Intranet.
Sending written notices in accordance with the Articles of Association.
Drafting resolutions for the approval of the Chair.
Filing copies of all Company special or extraordinary resolutions passed at Companies House.
Person Specification:
Essential Criteria
Skills, experience & qualifications
Knowledge of Dulas governance or another comparable member-controlled organisation
Scrupulous attention to detail
Familiar with arts and mems of Dulas or another organisation.
Knowledge of compliance requirements / Company Act
Experience of minute taking
Substantial experience of providing secretarial and administration support at Board and Senior management levels
Demonstrates experience of competence in interpretation of complex legislation and regulation
Demonstrates experience of advising a Board of Directors on matter of governance, compliance and best practice
Team working
Familiarity of working with Senior Management/ Board level
Inter-personal skills to support interface between employee-members on the one hand and Senior Management/Board on the other
Ability to mentor both Members and a potential Dep Co Sec role
Communication – written & verbal
Ability to communicate confidently and effectively at all levels both with internal and external stakeholders
High level of influencing, negotiation and presentation skills, with confident ability to present in emotionally changed atmospheres
Management – including self-motivation & time management
The ability to organise workload without supervision and to complete allocated tasks within timeframe
Able to manage, motivate and lead staff to ensure the delivery of objectives
Able to organise, write and present formal reports to the board on highly complex legal and regulatory matters
Demonstrate the ability to persuade Directors and SMT to follow appropriate polices, procedures, protocols and guidance
Demonstrate the ability to advise Directors and SMT on the interpretation of sometimes highly contentious regulatory and policy matters.
IT & Other
Excellent computer literacy including MS Word, Excel and Outlook.
---
Similar searches: Part time, Company secretary