Company Secretarial Assistant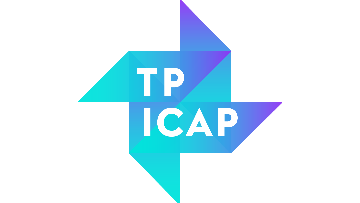 Recruiter
Location

London
Salary

Competitive
Starts
Closes
Job title

Trainee / Internship, Company secretarial assistant, Governance officer/assistant
Corporate Culture And Guiding Principles:

TP ICAP operates at the heart of the world's financial, energy and commodities markets. We are professional intermediaries playing a pivotal role in the world's financial markets, covering FX, Rates, Credit, Equities, Energy & Commodities. Globally, we are a leading provider of market participants, with execution via a range of regulated venues, covering a full spectrum of over-the-counter (OTC) asset classes. Matching buyers and sellers, we facilitate the development of liquidity and price discovery in these markets and provide insight and context to our clients. We operate a hybrid model where brokers provide business-critical intelligence to clients. It's supplemented by proprietary screens for historical data, analytics and execution functionality. Our clients include banks, insurance companies, pension and hedge funds, asset managers, energy producers and refiners, as well as risk and compliance managers and charities. We are known in the market for our Honesty, Integrity and Excellence in the provision of service to our clients. Above all else, we Respect our clients and each other, without bias. Employees are expected to uphold the values and principles of our cultural framework in performance of their job duties.

Job Duties

To support the Company Secretariat team in delivering high quality corporate governance compliance and administration. This role, working alongside another Company Secretarial assistant and reporting to the Assistant Company Secretary responsible for EMEA Group entities, will involve assisting in the provision of a wide range of company secretarial matters and compliance services, ensuring that the Group's businesses are compliant with best practice and statutory requirements.

Key Duties and Responsibilities
Assist the Assistant Company Secretary in the provision of a full company secretarial administration service to the Group's UK and European subsidiaries, such as drafting director and shareholder minutes etc.
Provide assistance to the Senior Assistant Company Secretary in their support to the TP ICAP plc Board and Committees, as required.
The drafting and submission of forms (electronically and in hard copy) to the Registrar of Companies.
Administer and maintain statutory registers on the Group's worldwide database of subsidiary companies (GEMS), liaising with overseas colleagues and professional advisers.
Provide support to Executive Committee meetings, including those involving Main Board directors.
Arrange UK approval / execution of overseas subsidiary / associate related documentation including AGM representation documentation and proxies, as required.
Assist with the year-end sign off process in relation to Annual Report disclosures, and in the preparation for the Annual General Meeting.
Liaison with Company Registrars.
Assist the drafting, verification and proofreading of sections of the Annual Report as required.
Assist in the preparation of the annual General Meeting packs and event planning as required.
Assist with the UK statutory accounts approval/filing processes and liaison with external auditors and finance teams including the preparation of relevant paperwork and minutes.
Potential to act as secretary to (a) management committee(s) (candidate dependent), overseeing all related events management and minute taking at meetings.
Assist with public company compliance processes, including the drafting and release of London Stock Exchange regulatory announcements.
Taking shared responsibility for the maintenance of confidential, restricted persons and insider project lists and processes.
Assist with ad hoc projects including corporate restructurings, incorporations, strike offs and liquidations as required.
Assist with signing authorisations, legalisation and notarisation processes, liaising with internal and external counsel as required.
Respond to company secretarial information requests from other departments, shareholders and external third parties, including information provision to internal stakeholders in relation to the client on-boarding processes.
Undertake any other reasonable duties as requested or in line with agreed objectives.

Technical/Professional Skills & Competencies
Some working knowledge of the legal, regulatory and corporate governance framework applying to listed companies is preferable.
Excellent written/verbal communication skills with a high level of attention to detail.
Highly organised with a "can-do" approach with ability to work to deadlines and under pressure from multiple tasks.
Able to work well as a team member and build rapport and trust with both internal and external stakeholders.

Risk Responsibilities

Ensure that you understand the risks and controls on your department; what could go wrong, what controls you have to prevent/detect or contain these.
All staff have defined risk management responsibilities. The Group imposes additional responsibilities on line-managers and senior managers. It is critical that all staff discharge their risk management responsibilities when undertaking their role. Specific responsibilities are incorporated into employee objectives, and your performance against these objectives will be assessed as part of the firm's performance management process. You will also be required to confirm that you have discharged your risk management responsibilities through the annual risk management attestation process.

Qualifications

The candidate will likely have a university degree or equivalent and have already gained some sound and relevant experience within a legal or company secretarial environment. He or she should be committed to pursuing a career as a Chartered Company Secretary/ Governance Professional.

This role will particularly suit someone that has attained an MSc or LLM in Corporate Governance or equivalent and is seeking to take a first or second step on their company secretarial/governance career journey.
---
Similar searches: Trainee / Internship, Company secretarial assistant, Governance officer/assistant