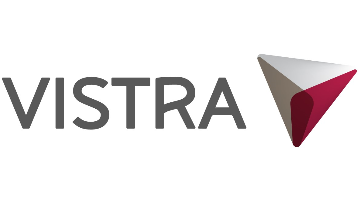 Recruiter
Location

Bristol
Salary

Competitive
Starts
Closes
Job title

Trainee / Internship, Company secretarial assistant, Governance officer/assistant
Job type

Full time
Each one of us brings something different to Vistra, working as one team to deliver the right solution. That's why our clients choose to work with us – the power of our combined skills makes us unstoppable. Vistra offers a unique platform for our clients and our people to seize the world of opportunities. At the heart of everything we do are our core values: Committing to clients, Working as ONE Vistra, Empowering people and Doing the Right thing.

Are you looking to take your next step in Company Secretarial?

Are you keen to join a fast paced, thriving department to add instant value?

Vistra are recruiting for an exciting opportunity for an Associate, Company Secretarial based in Bristol. We are looking for an enthusiastic individual to join Vistra in an exciting time of growth. You will provide corporate, registered office and company administration services to a portfolio of Vistra's clients in the UK, and offshore jurisdictions.

Ultimately In this role you will be responsible for a portfolio of clients that will need support in their day to day administration of the company.

Key Responsibilities:
To build up good working relationships with those clients and to develop an understanding of their requirements ensuring that their needs are interpreted precisely and responded to correctly
Conduct corporate administration work with appropriate supervision ensuring that all client instructions are interpreted precisely, responded to correctly and that the client is kept regularly informed of progress and costs
Administer a portfolio of companies, using the services of Vistra's international offices
Effectively manage the costs relating to clients' files and provide a profitable contribution to the department and organisation
Ensure that all work is promptly invoiced, raising interim invoices as appropriate
Work closely with other members of the Company Secretarial department in identifying areas where current systems and services can be developed
Work closely with clients, identifying ways in which we can develop the relationship and ensure client retention
Ensure that files are compliant with current money laundering regulations
Maintaining systems that enable us to manage and control customer due diligence activity and reporting all concerns in respect of suspicion of money laundering activity to the Compliance Officer
Identify, promote and develop commercial opportunities wherever possible and to keep clients informed of new products, services and changes in legislation
Play an active role supporting marketing, promotional and sales initiatives as appropriate
To carry out ad hoc duties as required

Desirable/Advantageous:
Experience in providing services to clients, in writing and by telephone
Attention to detail
Proactive and self-motivated
Computer literate
Capable of working under pressure and with minimal supervision

If you would like to join an exciting and vibrant organisation, where you will work closely with other talented people, be supported in your professional development, and share our passion and our values, please apply today.

Bring Your Whole Self to Work

We're passionate about Diversity and Inclusion at Vistra. We believe that everyone is equal and unique, and by embracing diversity it makes us better company.This creates an environment where anyone, from any background, can do their best work; Vistra is for the ambitious, the entrepreneurial, the bold.
---
Similar searches: Trainee / Internship, Full time, Company secretarial assistant, Governance officer/assistant