Non-Executive Board Director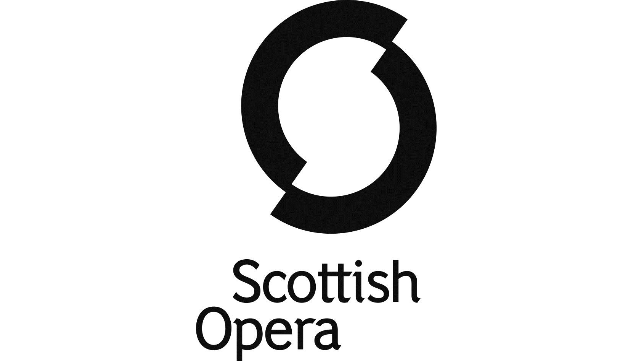 Recruiter
Location

Scotland
Salary

Unremunerated with reasonable expenses paid
Starts
Closes
Job title

Board level roles
Company: Scottish Opera
Location: Scotland
Closing date: 06/12/2021
Reports to: Chair of the Board
Responsible for: Operational, finance and governance of Scottish Opera
Salary band: Unremunerated with reasonable expenses paid
Contract: Part-Time
Industry/Sector: Arts and Culture
Number of positions: Multiple
Duration of appointment: Four-year term

Are you passionate about the performing arts and their impact on creativity and learning? Do you want to join a Board who is enthusiastic about widening participation and engagement? Then do apply to join the Board of our dynamic and inspiring opera Company!

Scottish Opera was founded by Sir Alexander Gibson in 1962 and is Scotland's national opera company and the largest performing arts organisation in Scotland.

In 1974 it purchased the Theatre Royal Glasgow and reopened in 1975 at Scotland's first national opera house.

It is a company limited by guarantee with charitable status and works in partnership with the Scottish Government to deliver high quality, innovative and creative performances and programmes to support Scotland's cultural vision to inspire audiences and participants; widen participation; lead in the delivery of arts in education; and champion the positive benefits that opera brings to society.

Scottish Opera tours extensively across Scotland to deliver its vision through main scale performances; middle scale performances in urban centres and rural areas; smaller scale productions and activities in theatres, schools, community centres and village halls; orchestral and opera concerts within communities; and a comprehensive, nation-wide programme of education and outreach. The Company's work caters for all audiences of all ages – ranging from babies to people living with dementia.

It has the most extensive touring programme of any opera company in Europe and is a much-valued contribution to Scotland's cultural and artistic life, particularly in remote and island communities. In addition to performances in the largest-scale theatres and rural venues, the Company operates a miniature mobile opera house inside a converted scenery trailer bringing their 'Pop-up Opera' to thousands each year in a range of inspiring and unexpected locations.

It aims to be as inclusive and affordable through availability to free and cheap tickets, as well as providing access to audio, digital and shorter access performances. During 2019-2020 nearly 117,000 people experienced Scottish Opera as audience members or as participants, within all of Scotland's 32 local authorities.

This year they celebrate the 50th Anniversary of their ground-breaking Outreach and Education programme bringing music and performance into the lives of people across the country. Around 120 schools and 9,000 pupils take part each year. They also nurture and support young singers, composers, costume designers, repetiteurs and directors through their Scottish Opera Emerging Artists programme and over 12 years has supported 33 singers and 55 young artists.

The Board

The Board meets four times a year and includes a strategy half day and an AGM. Formal meetings are generally held on Friday afternoons, and these are booked at least a year in advance.

The Board operates with a Finance and General Purpose Committee which meets up to six times per year and an Audit Committee which meets at least once a year.

The term of office is four years, and the time commitment is around 10 days per year. Meetings take place in March, June, September and December. The time includes reading, preparation and participating at formal Board meetings, committees or project support, and attending events, performances and external meetings to represent Scottish Opera across Scotland.

Who we are looking for

The Board is the ultimate decision-making body and has overall responsibility for the general control, effective management of resources and governance of Scottish Opera.

We seek new Board members to join the Board of Directors in 2022 and we welcome interest from people who are collaborative, collegiate, passionate and enthusiastic about Scottish Opera's mission, strategic, artistic and educational plans, and who have the capacity and willingness to give their time, share their experience and contribute effectively as a member of the non-executive team.

We are interested to receive applications from those with strategic experience of performing arts, finance, brand marketing and public relations, widening participation and engagement, however, we do not want to prevent those with other commercial and/or professional backgrounds from applying.

Scottish Opera is very keen to represent the highest standards of governance and to be more reflective our diverse communities, so we are actively looking to further enhance the diversity of our Board. We positively welcome and encourage applications from all candidates covering diversity of age, gender, ethnicity. We are interested in candidates for whom this may be their first board/non-executive role to bring fresh ideas and thinking to the board.

We can be flexible in our approach, so if you feel there are any barriers that may prevent you from considering to apply, please get in touch to let us know.

Closing date: Monday 6th December 2021

Please click 'Apply' to be directed to the Peridot Partners website and to contact the advising consultants to discuss this role in more detail.
---
Similar searches: Board level roles