Senior Consultant / Assistant Company Secretary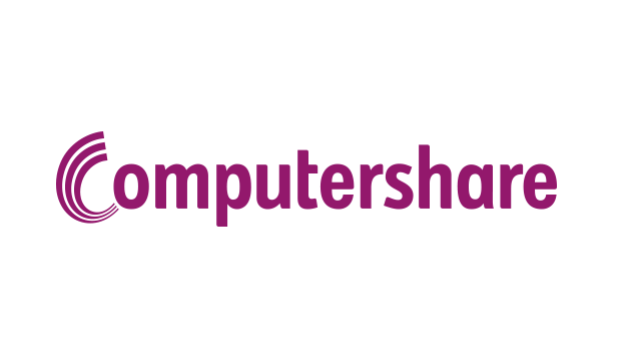 Recruiter
Location

London
Salary

Competitive
Starts
Closes
Job title

Assistant company secretary, Company secretary, Governance Manager
About Computershare

Founded in 1978, Computershare employs over 12,000 people across the globe, providing services in over 21 countries to more than 16,000 clients. With a market capitalisation value of over $7 billion, Computershare has a group turnover of over $2 billion per annum. A global market leader in transfer agency and share registration, employee equity plans, proxy solicitation, mortgage/loans services and communications, we also specialise in a range of other diversified financial and governance services and are a trusted partner of the UK Government.

Computershare is renowned for its expertise in data management, high volume transaction processing, payments and communications. Many of the world's leading organisations use these core competencies to help maximise the value of relationships with their investors, employees, creditors, members and customers.

Our vision is to leverage our global network, specialised technology, local and global financial markets expertise and unsurpassed service levels to keep Computershare at the forefront of the industry. As the perfect partner for organisations seeking consolidated tailored solutions and superior service, we constantly strive to widen the gap in quality between us and our competitors.

We have three key values that drive everything we do:
Certainty – Count on us to deliver every time
Ingenuity – Look beyond today's problems to find tomorrow's solutions
Advantage – Unlock your competitive advantage

About Computershare Governance Services

Today's Company Secretaries are under mounting pressure to deal with increasing corporate compliance, governance and reporting requirements, and as a result they are looking for partners who can provide a full suite of governance and company secretarial services.

Our fast-growing team of company secretarial and corporate governance specialists both in the UK and globally can now provide Computershare clients with a broad range of governance advisory and managed services to expand on and complement our existing Computershare Governance Services (CGS) technology solutions.

Main Purpose of the Role

This is an exciting opportunity to join the team at a time of growth and transformation. We are looking for candidates to support the delivery of UK Managed Service client engagements, primarily focusing on listed clients.

Key Responsibilities
Support the delivery of governance advisory and managed service client engagements.
Advise domestic and international clients on UK listing requirements, compliance, governance and transaction related matters.
Establish and maintain client relationships.
Supervise and coach junior members of the team.
Develop and maintain subject matter technical knowledge and service delivery templates, processes, tools and materials.
Support business development and client relationship management activities.
As an SME, contribute to a variety of projects and initiatives as and when required.
Support business management and operational matters as and when required.
Administer the on-boarding of new clients in accordance with company policies and processes.
Collaborate with Finance team to prepare client invoices and supporting narratives.

Essential Skills & Experience

At least three years of previous company secretarial and corporate governance experience within professional services or industry, ideally within or for listed companies.
Desire to pursue a career within professional services and develop a wide range of UK compliance, governance and transaction related knowledge and experience.
Strong people, team working and communication skills.
Experienced at building effective working relationships at all levels with clients and colleagues.
Organised with strong project management skills.
An eye for detail and experienced at delivering to tight deadlines.
Strong written English, numeracy, analytical and comprehension skills.
Resilient and composed under pressure, proactive, self-motivated, take ownership/responsibility for own work.
Advanced IT skills (incl. Microsoft Word, PowerPoint and Excel) and experience of using legal entity management technology.
Member of The Chartered Governance Institute (previously ICSA)

Keeping Our Employees Safe

We're currently performing all interviews, assessments and background checks online to ensure the safety of everyone involved.

Most of our employees are working remotely. For people who need to be in the office we're following government guidelines on safe working. This includes regular cleaning, maintaining safe distances and limiting the number of people in the office at any one time.

Should you be successful in securing a role and it can be performed from home, we will arrange for equipment to be sent to you and your onboarding and training will be provided remotely.

The welfare of our employees is of paramount importance to us, and we will continue to do everything we can to keep our people safe during this difficult time.

A Truly Diverse Place to Work

Computershare celebrates the diversity of our people and we welcome applications from everyone.

We believe that having a culture of inclusion is essential in delivering good results. Attracting, retaining and developing a diverse workforce where employees feel valued, respected and empowered allows people to reach their full potential. As a business this diversity helps us to better reflect and understand our customers' needs to allow us to drive better outcomes.

We are committed to flexible working and we are happy to talk about flexible working in relation to this role.

Key Benefits of the role

Computershare offers all employees 25 days holiday, excellent pension scheme, shareholder incentive plan and a flexible employee benefits scheme.

All successful candidates will be required to undergo the Computershare Pre-Employment Screening process before commencing employment. Employment will be subject to satisfactory clearance on background checks including Identification, Passport Validation, Finance, Qualification, Employment / Educational referencing and Criminal Record Basic Disclosure checks.
---
Similar searches: Assistant company secretary, Company secretary, Governance Manager