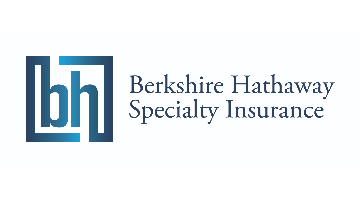 Recruiter

Berkshire Hathaway European Insurance DAC
Location

Dublin, Ireland
Salary

Compensation will be commensurate with experience
Starts
Closes
Job title

Company secretarial assistant, Company secretary, Governance officer/assistant
Job type

Full time
Who are we?
A strategic and trusted insurance partner, Berkshire Hathaway Specialty Insurance (BHSI), provides a broad range of commercial property, casualty and specialty insurance coverages and outstanding service to customers and brokers around the world. Part of Berkshire Hathaway's insurance operations, we bring our solutions to market with our stellar brand name, top-rated balance sheet, and the expertise of our global team of professionals, who exude excellent capabilities and strong character.
We are a values-based organization where respect, integrity, excellence, collaboration, and passion define who we are and how we do business. We value diversity of backgrounds, experience, and perspectives and strive to foster an inclusive environment that enables all our team members to bring their best selves to work. We are one team committed to building a culture where every teammate has the opportunity to contribute and be recognized. Want to be part of the team building the finest property, casualty and specialty lines insurance company in the world?
Learn more about our unique culture and history here https://bhspecialty.com/.
Job Opportunity:
Berkshire Hathaway European Insurance DAC has an exciting opportunity for a Junior Company Secretary based in our Dublin office.
Berkshire Hathaway European Insurance DAC ('BHEI') is a Dublin based insurance (and reinsurance) company established in 2019. BHEI writes a broad range of Property and Casualty business within the EEA. BHEI writes business on both a Freedom of Services basis from Ireland, and a Freedom of Establishment basis through branches in Germany, Italy, France and Spain. BHEI writes business under several different brands, the primary one being Berkshire Hathaway Specialty Insurance ('BHSI"). BHEI expects to write approximately 260M EUR or gross written premium in 2020.
As we are continuing to grow, we are seeking a driven, pro-active and solution-focused individual to join our team. This is an exciting opportunity to join a collaborative team and gain a broad range of experience.
As part of the corporate function, this role will work closely with the CEO, the Legal & Compliance team, the Chief Risk Officer and the Chief Operating Officer in ensuring the efficient administration of the company. This includes ensuring that meetings run smoothly, procurement and supplier contracts are managed effectively, and the company meets all regulatory and other filing requirements correctly in good time.
The role will involve interaction with the Berkshire Hathaway European Insurance branches in France, Spain, Germany and the UK as well as with the Company Secretarial function and other teammates based in the UK.
Duties & Responsibilities:
Arranging various internal meetings with relevant parties (including preparing and circulating meeting packs, monitoring action points)
Drafting minutes and action points from meetings for CEO and/or Company Secretary approval
Assistance with ensuring compliance with CBI, CRO and other regulatory returns and reporting requirements
Monitoring regulatory communications with the CBI, the PRA, the FCA and other regulators
Maintaining, reviewing and improving internal policies and procedures, while actively contributing to process improvements within the team and to a positive office environment
Office and contract management, including landlord contact, supplier management and on-boarding of new employees
Procurement and payables contract management and administration
Other ad hoc administrative duties as required
Qualifications, Skills and Experience:
1 years' company secretarial or contract management experience
Third level qualification relevant to the role
Preferably part ICSA qualified
Excellent organisational skills and attention to detail
BHEI Offers:
A competitive package and exciting growth opportunities for career-oriented teammates
A dynamic, action oriented, and thoughtful environment centered on always doing the right thing for our customers, teammates and our other stakeholders
A purposely non-bureaucratic organization that embraces simplicity over complexity and emphasizes individual excellence in a team framework
To apply, please submit your CV with a cover letter outlining why this would be the perfect role for you to hr.europe@bhspecialty.com

NOTE: Compensation will be commensurate with experience. This job description is not intended to be all-inclusive. Team Member may perform other related duties as negotiated to meet the ongoing needs of the organization
---
Similar searches: Full time, Company secretarial assistant, Company secretary, Governance officer/assistant