Associate, Company Secretarial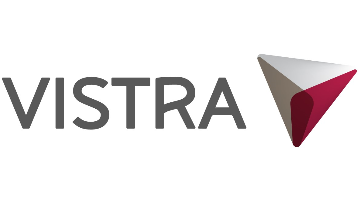 Recruiter
Location

London
Salary

Competitive
Starts
Closes
Job Category

Trainee / Internship, Company secretarial assistant, Governance officer/assistant
Vistra are recruiting for an exciting opportunity for an Associate, Company Secretarial based in London. We are looking for an enthusiastic individual to join Vistra in an exciting time of growth. You will provide corporate, registered office and company administration services to a portfolio of Vistra's clients in the UK, and offshore jurisdictions.

Ultimately In this role you will be responsible for a portfolio of clients that will need support in their day to day administration of the company.

Key Responsibilities:
Supporting the commercial team with new prospects and carrying out due diligence prior to successful on-boarding of new clients.
Processing new incorporations in offshore jurisdictions, delivering shelf companies and assisting with administration of technical / post-incorporation work
Assisting with collection and ongoing monitoring of Know Your Customer / Client Due diligence
Raising invoices and assist with debt collection.
Acting as client's main point of contact, handling all clients' requests / queries appropriately and ensuring that clients are kept regularly informed of progress and costs
To be able to comprehend and subsequently convey updates on any industry-relevant legislative changes (in particular in BVI, Seychelles,) to clients.
Participation in joint Vistra group initiatives.
Gather relevant market information and provide input on this to Company Formation offices.
To assist with office administration and carrying out ad- hoc duties, as required.
Contributing to the team's success and morale by proactively managing workload, sharing responsibilities with the team and promoting a positive atmosphere.

Attributes/Technical Skills:
Excellent written and oral communication skills at all levels. Foreign languages would be an advantage but not essential

Relevant Experience:
International experience of different jurisdictions would be highly advantageous
Foreign languages would be an advantage but not essential.
Excellent interpersonal skills with the ability to communicate with people at all levels.
Ability to manage multiple client requests at a time.
Confident and skilled in the use of computer software packages including – Microsoft Outlook, Word, Excel and Power Point.
Capable of working under pressure and with minimal supervision.
Organised, with the ability to understand the needs of the client and match those needs to the provision of an executional service.

Education and Professional Qualification:
Educated to degree standard/Paralegal Qualification or a minimum of 2 years work experience in corporate governance.

If you would like to join an exciting and vibrant organisation, where you will work closely with other talented people, be supported in your professional development, and share our passion and our values, please apply today.
---
Similar searches: Trainee / Internship, Company secretarial assistant, Governance officer/assistant