Trainee Company Secretary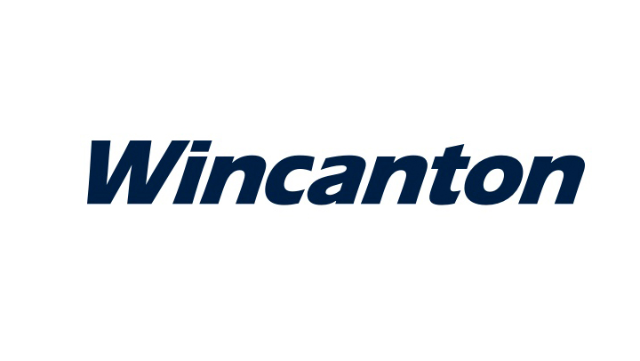 Recruiter
Location

Chippenham / location flexible can be home based
Salary

Circa £25k + benefits
Starts
Closes
Job title

Trainee / Internship, Company secretarial assistant, Governance officer/assistant
Are you graduate looking to gain a governance qualification? This role is for a trainee Company Secretary to join our Secretariat team here at Wincanton. Secretariat currently comprises the Company Secretary and the Deputy. This role will report directly to the Deputy Company Secretary and offers excellent exposure to senior stakeholders across the Executive Management Team and Board members, whilst training for the formal CoSec qualification.

Salary: Circa £25k + benefits. Base location flexible as this role can be home based.

How will you contribute?
Ensure that the statutory requirements of the Group's operating and dormant subsidiaries in the UK, Ireland and the Channel Islands (including statutory registers) are met, liaising with advisers as appropriate.
Ensuring that the company secretarial database is kept up to date as appropriate to ensure timely and accurate information about all Group companies is recorded.
In conjunction with the Deputy Company Secretary and liaison with sector management to ensure the statutory compliance of subsidiary companies.
Assist in the preparation of documents for plc Board and Board Committee meetings and follow up after Board meetings as requested.
Assist with the drafting of the Notice of Annual General Meeting and supporting documentation, ensuring that all statutory requirements are met and Notices are sent to shareholders in a timely manner, liaising with Registrars and advisers as required.
In conjunction with the Deputy Company Secretary, ensure that Proxy votes are monitored by the Company's Registrar and displayed at the general meeting and on the Company's website.
Assist in the preparation of the sections of the Company's Annual Report, in particular taking responsibility for the drafting of the sections relating to Directors' Report, Directors' biographies, Principal Subsidiaries and Shareholder information.
Assist in the preparation of documentation as required to serve the information needs of Central Finance and Tax departments, divisions and auditors at the half-year and year-end e.g. production of statutory books, registers, directors' interests and information on share option schemes, and annual and half-yearly compliance audit.
In conjunction with the Deputy Company Secretary, prepare and release, following authorisation, company announcements and circulars complying with all relevant deadlines and the UKLA Listing,
Disclosure and Prospectus Rules requirements e.g. TR1 notifications and directors' dealing notifications.
In conjunction with the Deputy Company Secretary, ensure compliance with Market Abuse Regulations including maintenance of the company's insider list and ensuring insiders are aware of their obligations.
Administer (in conjunction with the Deputy Company Secretary) the launch, ongoing maintenance and maturity of UK Share schemes and any other employee savings-related share schemes

What will you bring?
Degree level qualification in law, business studies, finance or economics.
Commitment to working towards the Corporate Governance Institute (previously the ICSA) qualifications.
Interest in the wider corporate environment, for example developments in ESG; stakeholder engagement.
Proven ability to multi-task and to work effectively under pressure, delivering quality results to deadline.
Proficient Microsoft Office 365 skills

What do we offer?

We really value our people and offer a friendly, safety first working environment and a competitive salary along with other benefits including; company pension scheme, private healthcare, 25 days hols + bank hols with the option to buy more, home working, share incentive plan and further extensive benefits available.

Our people are at the core of our business and what makes Wincanton great. That's why we also provide significant opportunities for career development and progression, as well as training enrichment and multi-skilling, in a dynamic working environment.

Apply Now!

Please apply via the 'Apply' button by uploading your CV. We are a fast-moving organisation so we may not always wait until the closing date to review applications. As a result you should submit your CV as soon as possible!

We are an equal opportunities employer and welcome applications from all suitably qualified persons regardless of their race, sex, disability, religion/belief, sexual orientation or age.
---
Similar searches: Trainee / Internship, Company secretarial assistant, Governance officer/assistant