Corporate Governance Assistant, 3 Month FTC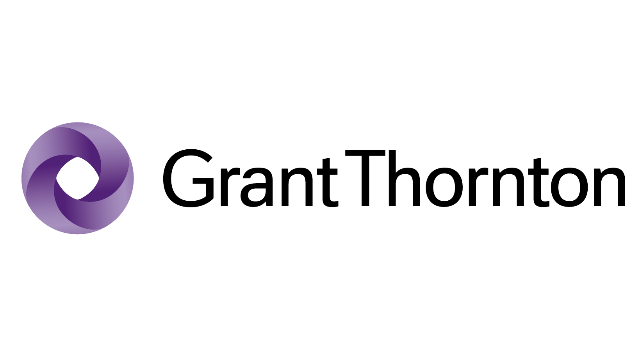 Recruiter
Location

London
Salary

Competitive
Starts
Closes
Job title

Trainee / Internship, Company secretarial assistant, Governance officer/assistant
Job type

Contract
More than you expected

Grant Thornton UK LLP is part of a global network of independent audit, tax and advisory firms, made up of some 58,000 people in over 135 countries. We're a team of independent thinkers who put quality, inclusion and integrity first. All around the world we bring a different experience to our clients. A better experience. One that delivers the expertise they need in a way that goes beyond. Personal, proactive, and agile. That's Grant Thornton.

Please note: This role is a 3-month fixed term contract position.

NEW GROUND WON'T BREAK ITSELF

Every day our teams help people in businesses and communities to do what is right and achieve their goals.

Governance and the decision-making frameworks it underpins are the foundations of trust companies and stakeholders need for capital markets to function efficiently. Evidence of the importance of governance is widely seen in the form of the recent updated FRC UK Corporate Governance Code and the Wates Principles. Our own data gathered and analysed for the Grant Thornton UK Corporate Governance Review now covers over 20 years and captures how FTSE 350 companies have applied the principles and provisions of the Code in their annual reports, incorporating both qualitative and quantitative measures.

Your role and work will contribute to our market-leading 21st year of research, which shows not only that good corporate governance adds value, but also where boards of the largest companies can take their governance next.

We're happy to talk flexible working and consider reduced hours and job shares, we'll support you to balance your work and life.

A look into the role
As An Assistant Within Our Team, You Will
Perform analysis of companies' annual reports
Collect data for the Corporate Governance review and dashboard (project)
Review AI identified data and integrating into other collected data for the Corporate Governance project

Knowing you're right for us
Joining us as an Assistant, the minimum criteria you'll need is to have:
Interest in developing a good working knowledge of governance and compliance
Interest in working in a professional service environment
Strong attention to detail and be focused on delivering high-quality work and analysis
It would be great if you had some of the following skills, but don't worry if you don't tick every box, we'll help you develop along the way.
Strong analytical skills, both research and data analysis
Able to apply critical reasoning to bring clarity and insight
Comfortably work independently and within a small team

Knowing we're right for you

Embracing uniqueness, the culture at Grant Thornton thrives on the contributions of all our people, we never settle for what is easy, we look beyond to deliver the right thing, for everyone. Building an inclusive culture, where we value difference and respect our colleagues helps our people to perform at the best of their ability and realise their potential.

Our open and accessible culture means you'll interact with leaders who are interested in you and everything you bring to our firm. The things that set you apart, we value them. That's why we give you the freedom to bring your whole self to work and pursue your passions inside and outside of work.

Beyond the job

Life is more than work. The things you do, and the people you're with outside of work matter, that's why we're happy to look at flexible working options for all our roles, and we'll always do our best to keep your work and life in balance.

The impact you can make here will go far beyond your day job. From secondments, to fundraising for local charities, or investing in entrepreneurs in the developing world, you'll be giving back to society. It's that drive to do the right thing that runs through our every move, grounded in our CLEARR values – Collaboration, Leadership, Excellence, Agility, Respect and Responsibility.

We're looking for people who want to contribute, spark fresh ideas and go beyond expectations. People who want to be able to proudly do what's right, for the firm, our clients, our people and themselves. It's how it should be.
---
Similar searches: Trainee / Internship, Company secretarial assistant, Contract, Governance officer/assistant