BWW Recruitment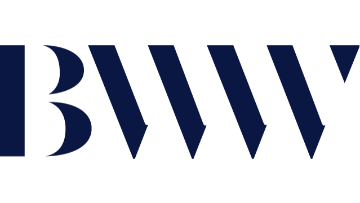 Recruiter

BWW Recruitment
Telephone

020 7593 0010
Website

www.bwwrecruitment.com
Email address

team@bwwrecruitment.com
We have advised the market for over 30 years and many individuals and companies rely exclusively on our in depth expertise and service. We do not recruit in other areas - so you can be sure of receiving an unrivalled specialist service based on our in-depth knowledge of the market and our well established relationships with company secretaries all over the UK and overseas. You can always visit our website for the most up-to-date vacancies, news and more.
We have unparalleled contacts and market knowledge that enables us to find the candidates that fit the culture and demands of a company's specific role. We pride ourselves on tailoring our service to meet the unique demands of each assignment, providing focused, targeted and swift results.
Our client base covers household name PLCs, professional services firms, financial services groups, companies preparing for IPO, charities, public and NHS sector clients and many others. See Who We Work With to find out more.
We recruit permanent staff, interim staff, from trainee level through to the most senior FTSE 100 Company Secretaries and are also able to provide senior company secretarial professionals to tackle 'one off' or longer term consultancy advice. Contact us for more information.
Latest jobs from BWW Recruitment