Society Secretary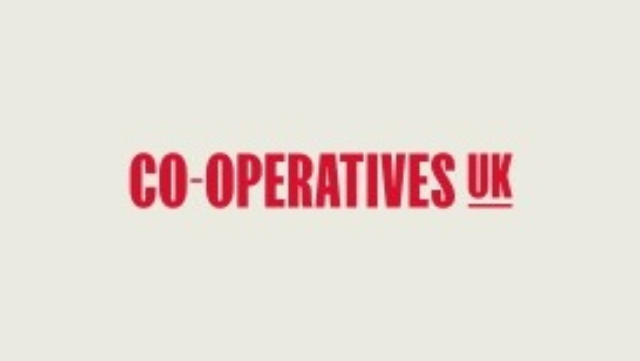 Recruiter
Location

Manchester
Salary

£35,815.00 PA  (£59,693 FTE)
Starts
Closes
Job Category

Company secretary, Head of Governance
Job Type

Part time
With a mission to grow and empower our co-operative members, we are delighted to present this truly unique opportunity for an experienced and qualified society secretary/ governance professional to join an organisation founded over 150 years ago on equity, honesty, self-responsibility, and solidarity. These values remain at the forefront of all that we do; to promote, develop and unite our diverse range of member-owned businesses who together contribute over £27bn to the UK economy.

Within this engaging position, you will support the Board to be the best they can be, ensuring that we can deliver the best possible support to our members. After all, as an organisation that is owned and run by our members, our Board sets the strategy and holds us accountable.

As a key member of our leadership team, you will report directly to the Chair of the Board and work closely with the CEO to provide expert guidance to the Board. As an individual who can utilise their strategic thinking and transformational leadership experience, you will ensure the governance of Co-operatives UK operates smoothly, effectively and transparently.

We invite all interested parties to learn more about the role and our organisation within the Recruitment Pack, which can be downloaded from the Recruitment Documents section.

If you share our vision, values and behaviour then we would be delighted to receive your application.

Key Skills:
Qualified Society Secretary/governance professional.

Experience of undertaking a strategic level role within an organisation

Governance mindset with the ability to deliver stable and efficient operational management.

Strategic thinking and transformational leadership with the ability to inspire and empower others.

Self-aware with emotional intelligence, creativity, drive, resilience and integrity.
Key Activities
Your expertise will enable you to provide high quality governance in line with co- operative values and principles and co-operative governance best practice for an effective Board; ensuring appropriate systems and support are in place, based on democratic participation.

Compliance
Co-ordinate the production and distribution of the Annual Report and Financial Statements

Be a point of authority for Co-operatives UK's Rulebook and associated constitutional documents

Lead periodic reviews of governance and elements of the constitution to comply with best practice

Monitor and review all legislative, regulatory and corporate governance developments that may affect Co-operatives UK and relay to the Board as and when required.

In line with legislation and best practice, maintain the statutory registers and control access to them

Report to and provide information to the co-operative's registrar as required.

Liaise with Finance to ensure that appropriate indemnity insurance is in place to protect Directors, Officers and the organisation.

Administer the requirements of the registered office: attending to the receipt of official correspondence and ensuring all communications comply with best practice in corporate disclosure.

Support Directors in the execution of their duties and provide training to Directors on their statutory duties.

Arrange adequate due diligence and commercial evaluation prior to completion of significant Board transactions or decisions

Record any potential conflicts of interest between Co-operatives UK and its Board and staff team and report to the Board compliance with any internal policy on Conflicts of Interest.

Act as the organisation's whistleblowing Officer.

Co-ordinate the internal audit process, liaising with the Audit and Risk Committee and external providers as appropriate.

Provide governance support and guidance to the CEO as required.
Member Voice
Facilitate member democratic ownership and control, including:
Organise and deliver Annual General Meetings which comply with constitutional and legislative requirements.

Lead Director elections including acting as Returning Officer.

Act as a communications point with members on our governance.

Facilitate valuable and productive member groups which contribute to strategic priorities.
Board and Committee Services
Provide independent advice and support to all Directors.

Facilitate the creation and operation of Board subcommittees and working groups as required.

Facilitate the effective servicing of the Board and Committees through the provision of professional Secretarial services.

Enable a high performing Board including through compliance with the Schedule of Matters Reserved for the Board, advising on Board procedures and compliance.

Deliver proactive regular engagement with Directors, including the Chair.
Board and Committee Development
Under the direction of the Chair:
Be accountable for all elements of a high-quality induction process for newly elected and appointed Directors.

Facilitate Director, Board and Committee performance reviews and follow-up activity (including Continual Professional Development for Directors).
Leadership
Collectively, with other members of the Leadership Team, responsible for the efficient function of the Leadership Team, championing and acting as a role model for Co-operative values; collaboration, organisational performance and organisational and individual wellbeing.

Implement and evolve organisation wide policies, operational plans and financial budgets as a member of the Leadership Team.
Employee Benefits:
Flexible working options

Pension scheme

Discounted travel to work schemes

Employee wellbeing assistance programme, including free eye tests

Personal and professional growth and development, including coaching

Recognised trade union

Complimentary refreshments
To apply please follow our application process and complete the application form, unfortunately CVs received directly cannot be accepted as an application for the role.
Location: Manchester
Salary: £35,815.00 PA (£59,693 FTE)
Contract: Part time, Permanent

Application deadline: Midnight, 16th August 2022
---
Similar searches: Part time, Company secretary, Head of Governance