Treasurer and Two Trustees (3 Roles)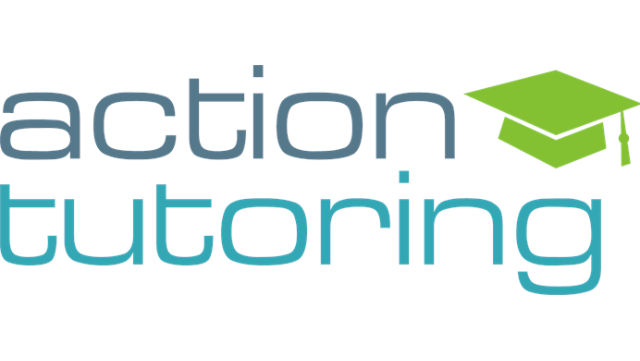 Recruiter
Location

London / Nationwide
Salary

Unremunerated / voluntary
Starts
Closes
Job title

Board level roles
Company: Action Tutoring
Location: Nationwide
Specific Location: The Dock, Tobacco Quay, Wapping Lane, London. E1W 2SF
Closing date: 22/11/2021

Join the board of Action Tutoring at a time of great excitement as we embark on our new ambitious 3-year strategy. This is an opportunity to support us to grow and scale at a time when access to tuition for children and young people from disadvantaged backgrounds has never been more vital.

Action Tutoring is a national education charity working in eight regions across the country and beyond virtually, to deliver tutoring programmes through the use of quality volunteer tutors, to the most disadvantaged young people who couldn't otherwise afford it.

We started with just a handful of pupils in London to now supporting thousands of young people each year around England to reach their full academic potential and to help close the attainment gap.

We exist because we know pupils from disadvantaged backgrounds aren't less able, but they have less access to the tools that support them to progress in school.

This means they are not able to reach their full academic potential and we create a positive intervention to support closing the attainment gap.
Through partnering high quality volunteer tutors with pupils through our partnerships with schools, we increase pupils' subject knowledge, confidence, and study skills. We work with Secondary Schools to support pupils preparing for GCSEs and Primary Schools supporting year 5 and 6 pupils preparing for SATs. Action Tutoring have recently launched a year 7 programme too, to ensure those pupils that didn't reach national standards at the end of year 6 can make rapid progress at secondary school.

The impact of the pandemic on education has been significant and we have never been more needed as pupils who are already at risk of not achieving have been pushed further behind. Even before the pandemic pupils were, on average, already 18 months behind their non-disadvantaged peers and studies have suggested this could widen even further to an attainment gap as wide as 75%.

In response to the pandemic, we launched our first trial providing online tutoring to pupils and now we offer this across England, which has allowed us to support pupils from more communities than ever before. From an online pilot with just 6 schools from April – June 2020, in 2020-21 80% of Action Tutoring's programmes were online, reaching over 4,000 pupils.

This is an exciting development which enables us to reach more children and tutors and to make a bigger impact, with this we are an innovative leader in the sector.

During this time, we applied and followed a stringent process and were accepted to be part of the National Tutoring Programme, which has been renewed this year, and we are playing a vital role to ensure pupils from disadvantaged backgrounds have access to high-quality volunteers tutors no matter the location. Action Tutoring doubled as a result of the National Tutoring Programme in 2020-21, to work with over 5,000 pupils. This year (2021-22) we have a target to grow by a further 60%, reaching approximately 8,500 pupils.

During the pandemic, Action Tutoring grew significantly in public profile as it supported campaigning for the National Tutoring Programme, with features and interviews on BBC One's Politics Show, features on BBC and ITV news, interviews on Radio 4's Today Programme and the PM programme, plus comments in the Telegraph and Guardian. In June 2020 our founder and CEO Susannah was invited to the House of Commons Education Select Committee to give evidence on the impact of the pandemic and to share how the model of Action Tutoring could be implemented more widely.

Given the need and demand, we have grown faster than ever, and we're in the process of creating a new three-year strategy following the pandemic, to continue to scale and reach more communities in more regions around the UK. As we embark on our new strategy, we are looking to appoint a number of Trustees who can support us.

We are looking for people who are passionate about equality and access to education, people who are innovative, entrepreneurial, and creative, who will be engaged and can act as our critical friends during this exciting stage of development.

Specifically, we are looking for a new Treasurer with financial expertise, a senior leader from a Multi-Academy Trust particularly with Secondary experience, who can bring knowledge and expertise of the education sector and we are looking for a charity leader who has experience of scaling, developing, and growing a charity.

This is an opportunity to be part of a successful, growing education charity who is seeking to significantly close the attainment gap.
The board meets quarterly in the evenings (currently virtually), with an annual strategy away day and four sub-committee meetings a year which are virtual.

Our sub-committees include a Finance committee and a Remuneration Committee.

We expect with reading, phone calls, consultation meetings, visiting our tutoring sessions when it is safe to do so and other ad hoc activities that the time commitment will be up to a day a month.

Closing date: Monday 22nd November 2021

Please click 'Apply' to be directed to the Peridot Partners website and to contact the advising consultants to discuss this role in more detail.
---
Similar searches: Board level roles